Our mission is to bridge the gap between need and resources in the Alberta rescue community by providing financial and volunteer resources, thereby allowing these charities to expand their impact on the community and help more animals in need.
Check Out Our Events & Fundraisers
Click on each event to participate
It's a great time for a spring closet cleanout! In partnership with 17th Ave Thrift, we are collecting new and gently used clothing donations to raise money for the animals.
Please save your empty bottles & cans for our upcoming bottle drive on June 10. Or click on this image to donate through Skip The Depot now.
Come out and enjoy a fun night of painting in support of a good cause. The talented painting instructors will help you paint a beautiful portrait of your pet.
For more information and to register click here.
Learn more about your dog's genetic background with a cheek swab! Get a $12 discount towards any test with promo code 343C79H1Q. Just put this code in the "Apply Coupon" box to get your discount.
Pet first aid kits include antiseptic wipes, providone-iodine prep pad, cleansing wipes, gauze, eye wash, adhesive tape, bandages, gloves, tweezers and a first aid guide. Only $10. Email fourfeet@fourfeet.org to order.
When you order a product through our fundraising link, 20% of the sales value will be given to Four Feet Companion Foundation. You can feel good about choosing an environmentally friendly product and helping your favourite charity at the same time.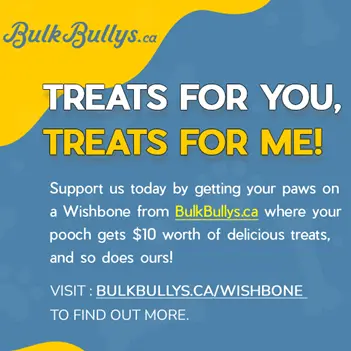 If you order $10 worth of treats for your pooch, they will donate $10 worth to the rescue of your choice. Select Four Feet Companion Foundation from the dropdown list when ordering.
×
×
Sign Up to Receive Event & Fundraiser Updates